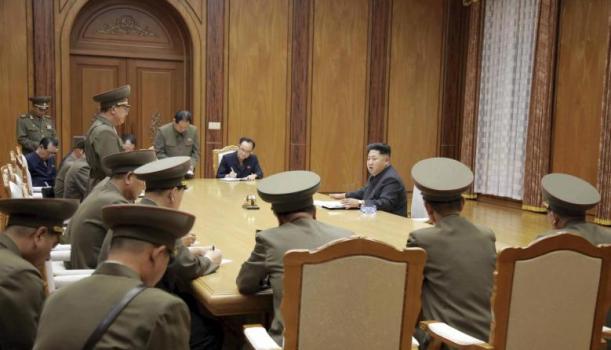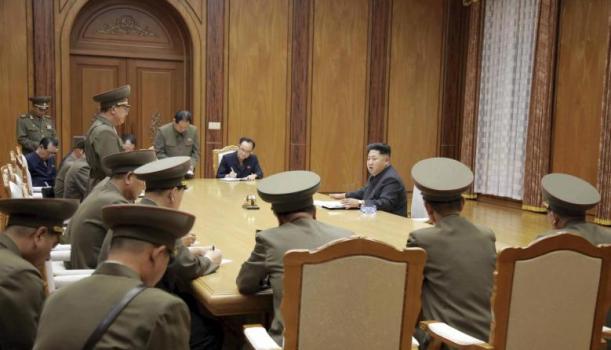 Gold Silver Reports — North Korea Warns that "More Gift Packages" on Way to US – "The U.S. will receive more 'gift packages' from my country as long as its relies on reckless provocations and futile attempts to put pressure on the DPRK," he added without elaborating.
Military measures being taken by North Korea were "an exercise of restraint and justified self-defence right" to counter "the ever-growing and decade-long U.S. nuclear threat and hostile policy aimed at isolating my country".  
"Pressure or sanctions will never work on my country," Han declared, adding: "The DPRK will never under any circumstances put its nuclear deterrence on the negotiating table.
U.S. disarmament ambassador Robert Wood said that North Korea had defied the international community once again with its test.
Read More: North Korea 'Attacks US Aircraft Carrier and Bomber' 
COMPLETE COVERAGE: North Korea vs US
"We look forward to working with our partners in the (Security) Council with regard to a new resolution that will put some of the strongest sanctions possible on the DPRK," he told the conference.
"Advances in the regime's nuclear and missile programame are a threat to us all … now is the time to say tests, threats and destabilising actions will no longer be tolerated," Wood said. 
"It can no longer be business as usual with this regime."
The White House said on Monday President Donald Trump had agreed "in principle" to scrap a warhead weight limit on South Korea's missiles in the wake of the North's latest test.
The United States accused North Korea's trading partners of aiding its nuclear ambitions and said Pyongyang was "begging for war". — Neal Bhai Reports
North Korea Warns that "More Gift Packages" on Way to US | Neal Bhai Reports | Gold Silver Reports