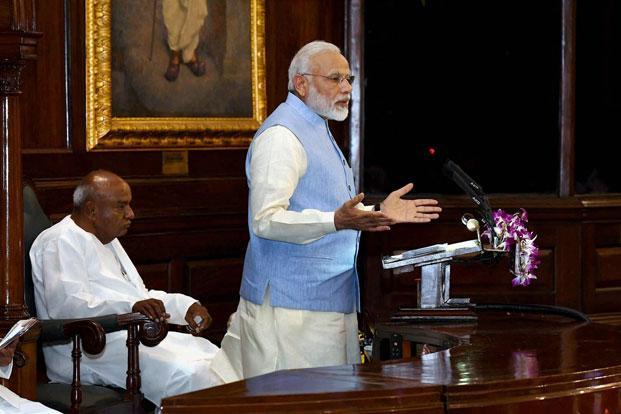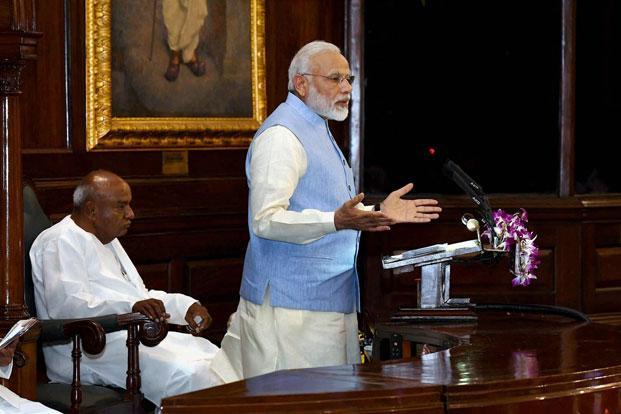 Gold Silver Reports — Prime Minister Narendra Modi sends out a strong signal about his desire to work closely with all political parties, moments before rolling out goods and service tax (GST)
Prime Minister Narendra Modi sent a strong signal about his desire to work closely with all political parties moments before rolling out the goods and service tax (GST) along with President Pranab Mukherjee at Parliament's central hall, calling the seminal tax reform the "most meaningful step" taken yet for the welfare of the poor.
Modi's emphasis on working with all parties comes in the wake of opposition parties, including the Congress Party, boycotting the grand event.
GST, first proposed in the 2006-07 Union budget, became a reality after missing several deadlines as a result of compromises and cooperation among states as well as between states and the central government.  
"GST will give us the strength to work together. This achievement shows the capability of Team India," the Prime Minister said, acknowledging the role played by the previous Congress-led United Progressive Alliance (UPA) regime and various parties at the state level.
President Mukherjee, too, echoed similar sentiments, saying the efforts to build consensus came from people across political parties who set aside narrow partisan considerations and put the nation's interest first. "It is a tribute to the maturity and wisdom of India's democracy," said the President.
Modi preferred to call GST, which came into force at midnight of Saturday, a social reform rather than a tax reform, considering its efficiency that will boost economic activity and create jobs.
GST will bring a transparent tax system, Modi said, adding that it will curb corruption and black money in the economy and incentivize honesty.
It will also make the country an economic union by dismantling state barriers.
The Prime Minister said the tax reform will boost foreign direct investment and that trade imbalance will no longer be a problem.
"Backward areas struggling to progress such as eastern Utter Pradesh, West Bengal and Odisha will get an equal opportunity to grow" as other states, Modi added.
Finance minister Arun Jaitley said that in all the 18 meetings of the federal indirect tax body, the GST Council, not a single issue needed to be voted, indicating that members from different political parties were cooperating to make GST a reality. — Neal Bhai Reports
GST launched: PM Modi stresses on political unity for reforms | Neal Bhai Reports | Gold Silver Reports