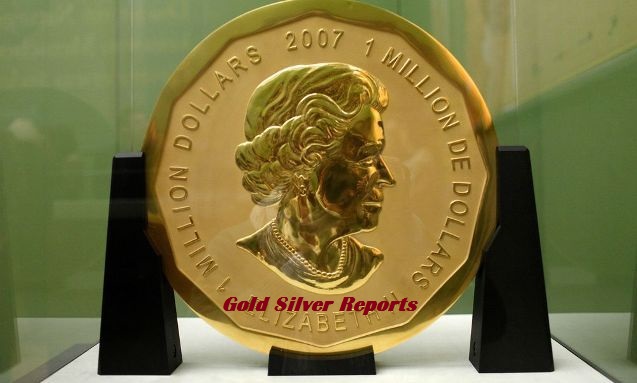 Gold Silver Reports — Gold continued to face selling pressure after hitting its two week high as strong US economic data and soaring equities capped the upside. COMEX Gold is currently trading at $1237 per ounce, down 0.39% on the day.
COMEX Gold futures topped out around $1244 per ounce mark- exactly around its 50 day Exponential Moving Average (EMA) and are drifting lower now. Prices recovered from a four month low around $1200 per ounce earlier this month before witnessing the latest setback. MCX Gold futures are down 0.24% to trade at Rs 28183 per 10 grams after a weak opening.
Meanwhile, US stocks moved up on resurgence in buying yesterday. With the upward move on the day, all three major averages reached new record closing highs. Asian equities are also mostly up, benefiting from a strong momentum despite the fact that major markets have already ran up sharply this year. Asian shares edged up too, bolstered by a surge in global stocks to a record high on strong US corporate earnings, while investors awaited the European central bank meeting for clues on its policy report.
The Bank of Japan (BoJ) kept monetary policy steady and pushed back its forecast for reaching 2% inflation for a sixth time today. In a widely expected move, the BOJ maintained the 0.1% interest it charges on a portion of excess reserves that financial institutions park at the central bank. At the two-day policy meeting that ended today, 20 July 2017 it also kept its yield target for 10-year Japanese government bonds around 0%.   — Neal Bhai Reports 
Gold Stays Lax On Strong Equities | Neal Bhai Reports | Gold Silver Reports