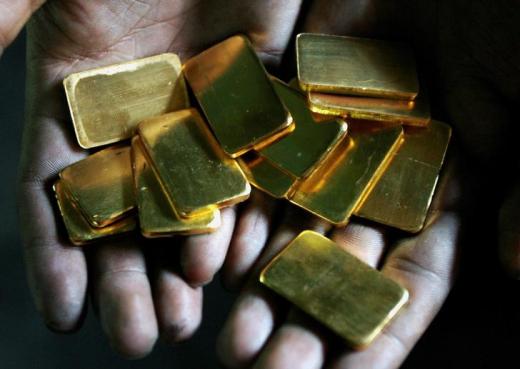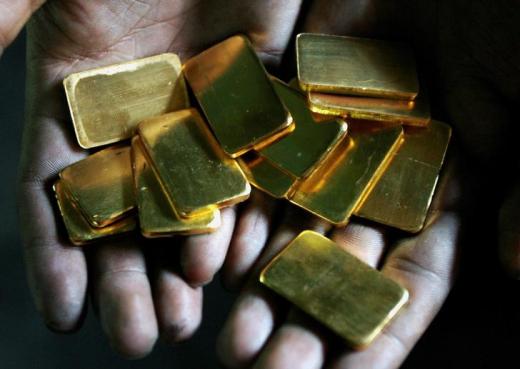 Gold Silver Reports — Gold Prices Resist Selling Pressure, Global Growth Hopes Limit Support — Gold has edged lower, although overall selling pressure has still been limited with the dollar unable to gain traction against European currencies. There are still net downside risks for prices given global growth hopes.
The dollar continued to lose ground in US trading on Thursday as EUR/USD moved above the 1.1900 level and gold trended higher.
Gold spiked higher on news of the latest North Korean missile launch, although the overall impact was limited given that the yen quickly lost ground once again. Prices peaked close to $1,335 per ounce before edging lower.
There was mixed currency trading in Europe on Friday as USD/JPY continued to move higher while EUR/USD moved higher as the dollar remained on the defensive against European currencies.
Confidence in the global outlook and higher bond yields pushed prices to lows around $1,322 per ounce ahead of the US open.  
The US retail sales data was weaker than expected with a 0.2% headline decline for August while the underlying increase was held to 0.2%. Reaction to the data was limited given potential distortions from hurricane Harvey, although the US currency remained on the defensive against major currencies which provided some net support to gold.
Read More: Gold Prices Edge Lower, Dollar Revival Continues To Sap Support
There was a stronger than expected reading for the New York Empire manufacturing survey, although the industrial production data was weaker than expected as hurricane Harvey had an important impact in undermining output.
Overall, gold moved back above $1,325 per ounce in relatively subdued conditions with further volatility in Bitcoin potentially underpinning gold.  
There will be the risk of choppy trading conditions later on Friday with position adjustment having a significant impact.
The latest COT data will be watched closely late in US trading and gold will be vulnerable to further net selling if there has been a further sharp increase in long gold positions.
Gold Prices Resist Selling Pressure, Global Growth Hopes Limit Support | Neal Bhai Reports | Gold Silver Reports