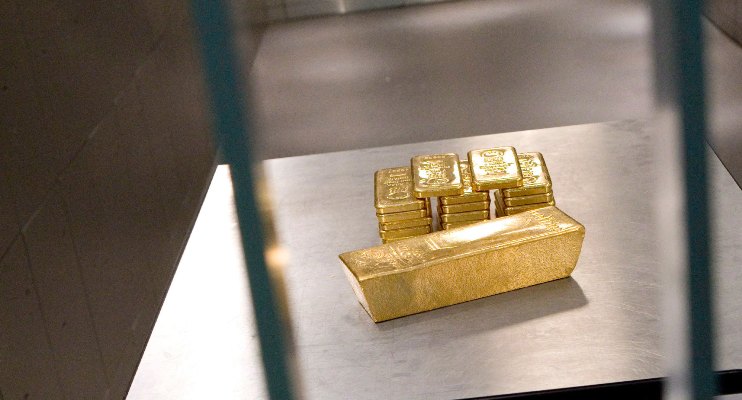 Gold Silver Reports – Gold MCX Support Key 29620 October 10, 2017 – Technically Gold market is under short covering as market has witnessed drop in open interest by 3.23% to settled at 7303 while prices up 159 rupees.
"Gold MCX is getting support key at 29620 and below same could see a test of 29510 levels and resistance is now likely to be seen at 29834, a move above could see prices testing 29970." 
Gold MCX settled up 0.54% at 29732 kicked off the new week with gains on Monday in quiet trade on account of Columbus Day in the US. Prices bounced after falling for a fourth week to a two-month low on Friday, following an upbeat reading of U.S. wage growth and unemployment that supported expectations for a U.S. interest rate hike in December, pushing the dollar and Treasury yields higher.
Read More: India Anti-Money-Laundering Rule Reversal
Gold's resilience above its 200-dma at $1253 an ounce also provided some technical support. Meanwhile, the dollar fell below a 10-week high, while geopolitical concerns centered on North Korea and Spain supported gold prices.  
Meanwhile Gold demand in India look to pick up as buying by jewellers and retailers increased after the government revoked an order mandating PAN and Aadhaar cards for purchases above Rs50000. Market sentiment turned upbeat with the government revoking an order that mandated PAN and Aadhaar cards for purchases above Rs50000, spurring retail buying.
The government has removed gems and jewellery dealers from the purview of the reporting requirement under the PMLA. The government rolled back a 23 August notification that notified dealers in precious metals, precious stones and other high value goods as persons carrying on designated business and professions under the PMLA, 2002. – Neal Bhai Reports
Gold MCX Support Key 29620 October 10, 2017 | Neal Bhai Reports | Gold Silver Reports