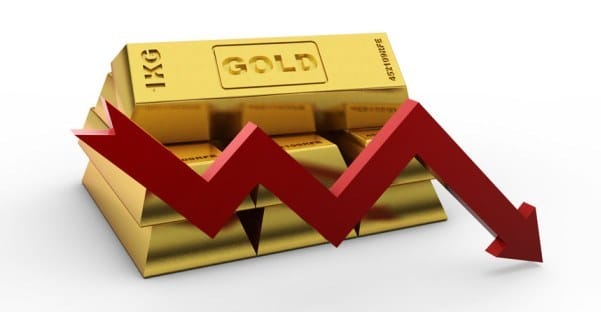 Gold Silver Reports – Gold MCX India – Sell on Rise Target 29880—29744 Technically MCX now Gold is getting support key 29880 and below same could see a test of 29744 levels and resistance key now likely to be seen at 30280, a move above could see prices testing 30420.  
Gold MCX Sell and Relaxxxxxxxxx – Trade With Neal Bhai and Mint Money – Goldman Neal Bhai Reports
Gold price MCX settled down -0.33% at 30009, under pressure from a firmer dollar and worries about rising global interest rates, but still found some support as a safe haven asset as world stock markets fell. Confidence that the U.S. economy is still relatively strong kept investors away from gold as a safe haven during the week's wild stock market ride.
Gold failed to attract investors fleeing from the biggest selloff in six years in global equities as U.S. Treasury yields rose to four-year highs. Signals from the U.S. Federal Reserve, unexpectedly low U.S. unemployment figures and other data showing the country's economy was robust drove investors to expect more U.S. interest rate hikes.
The global market selloff, sparked by last Friday's jump in Treasury yields, and bets that the United States could see at least three interest rate hikes in 2018 due to improving U.S. fundamentals have propelled the U.S. dollar in recent days.
Physical gold demand in Asia picked up towards the end of the week, as a pullback in prices spurred purchases ahead of the Lunar New Year in China and the wedding season in India. Dealers were charging a premium of up to $1.5 an ounce on Friday over official domestic prices, down from $2 last week.
Read More: The Silver Lining in the Market Crash
Gold demand in India is likely to remain below its 10-year average for a third year in 2018 as higher taxes and new transparency rules on purchases may cap last year's rebound in buying, the World Gold Council said. In top consumer China, premiums rose to $9-$10 an ounce from $6-$8 last week as demand picked up after prices fell later in the week. – Goldman Neal Bhai Reports