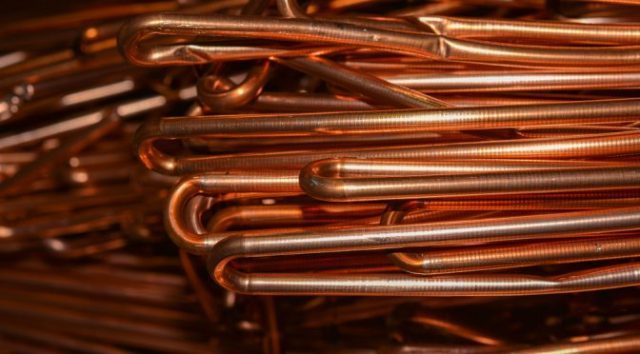 Gold Silver Reports – Technically Copper MCX market is getting support key at 436 and below same could see a test of 432 levels and resistance key is now likely to be seen at 445, a move above could see prices testing 448. 
Copper MCX settled down 0.35% at 441.10 recovered from the day's low while prices holding near to five-week low as markets calmed after a spate of China data showed its economy cooled in October.
Yesterday base metals slid sharply as data from China stoked fears of a slowdown in the world's top commodities consumer, with falls in oil and global stocks indicating broad-based risk aversion amongst investors. While world stocks were set for their longest losing streak in more than six months, oil prices slipped for a fourth day in a row and the dollar hit its lowest levels in three weeks versus the euro.
Also data on Tuesday showed China's economy cooled further last month, with industrial output, fixed asset investment and retail sales missing expectations as the government extended a crackdown on debt risks and factory pollution.
Read More Tips: Enjoy Copper Nickel Free Fall
Meanwhile while China's top copper smelters held an unscheduled meeting in Shanghai to reaffirm their position that there will be no shortage of copper concentrate supply in 2018 as the key contract renegotiation season hots up.
Also Polish copper producer said this year's output of electrolytic copper from its concentrates would be 35,000 tonnes rather than the planned 401,000 tonnes due to an accident at its smelter.
Unidentified traders on the Shanghai Futures Exchange (SHFE) added $1 billion to positions in copper contracts tied to the second-half of 2018 this week, as investors continue to place big bets on the metal. – Neal Bhai Reports